It's a pleasure to introduce myself to you as the new Executive Director of the Leadville Trail 100 Legacy Foundation. Some of you know me as a fellow racer, volunteer and Leadville local. I'm excited to meet many more of you this summer during the 2018 Leadville Race Series season. I've been in Leadville since 2005 and am excited to take on a new role where I have a more opportunities to work with and support the local community, as well as the athletes who call our beautiful town home for some part of their summer season.

In digging into my role here at the Legacy Foundation I have gotten a deeper understanding of the ways the Foundation supports the local community. A richer appreciation of the love that Ken and Merilee have for Leadville and the Leadville Trail 100 Family. And I get why the Legacy Foundation is so important to them. The Leadville Trail 100 was created out of a crisis, to support the needs of Leadville and the people here. Over the years it has become so much more, a legacy I guess you could say!

But what is a 'Legacy'? A formal definition might describe a legacy as a gift of property or an inheritance, something handed down from one person to another, after a person has passed. But I'm discovering it's more about sharing what you have learned, not just what you have earned. Making a meaningful, lasting contribution to your community by serving a cause greater than your own. A purpose, where you are driven by a desire to live beyond yourself, interested in making a difference in the lives of others and giving back. "The legacy you leave is the life you lead", that sounds like something Ken would say!

Yeah, I know its deep, but I wanted to share a little glimpse into what it's been like for me getting to be a part of something so worthwhile. I think you might also understand why it's important, and that's why you've chosen to support the Leadville Trail 100 Legacy. You also want to be a part of something meaningful, where you get to make a contribution to a cause greater than your own. For that we are sincerely grateful.

It has been a busy year already for the Legacy Foundation and we wanted to highlight some of the amazing projects we have been a part of as well as some upcoming events that we'll be involved in over the next few months. Thanks for your support of our cool little town and I hope to see you out there this summer! Cheers, Veronica.
Focused on creating and expanding cycling opportunities in Leadville & Lake County, through trail building, bike education and advocacy, they received grant funds in January for a paid Executive Director position. Club president, Sterling Mudge, accepted the job and brings his passion for the town, biking and 10 years of dedication to the club. Priorities include strategic planning for new trails in the Turquoise Lake area, as well as ongoing support of grooming the Timberline Trail single track at CMC Leadville campus, providing fun ways to get out and ride your bike in the winter in Leadville. Check out a cool story about the origination of the Club, back in Leadville in 1889 at www.cloudcitywheelers.com!
The Legacy Foundation is proud to sponsor the Community Garden project. This fall we granted funds to this cool new community garden right on the LT100 race course! We've been anticipating the new greenhouse, as the bare patch of dirt on the corner of 6th & McWethy has slowly transformed into another remarkable addition to our wonderful little town. Though the site needed significant abatement last October, it is now home to a fancy new Geo-Dome greenhouse. Raised garden beds were built in early March and will be ready for planting in the next few weeks providing educational opportunities to local students, along with fresh produce. If you're in Leadville this summer, head on down and check it out!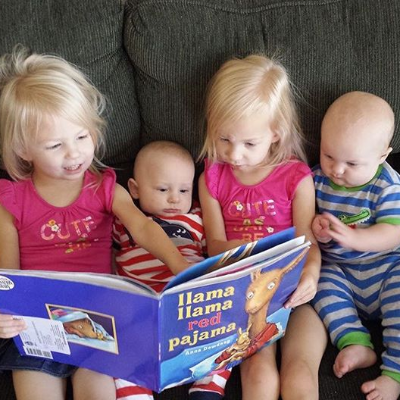 Imagination Library Book Program
Funds were granted to the local chapter of the Imagination Library, an international literacy project inspired by Dolly Parton. The program provides one age appropriate book a month, for every child enrolled in Lake County, between the ages of 0-5 years.

As of this update there are 156 local children enrolled in the program, with the goal of having 200 kids signed up this year.

The Matchless Mine was once owned by 19th-century Silver Baron, Horace Tabor and his second wife, Elizabeth "Baby Doe". It is now listed on the National Register of Historic Places, and remains important to our town, and the nation's mining history. The old headframe stands over the last open shaft on the claim and was used to raise and lower miners and ore from the mine. The intense climate and snow loads took their toll on the 125-year-old structure. HistoriCorps staff and volunteers worked hard to save the lumbers that could be salvaged, while the rotted lumber had to be replaced. Thanks to all who supported this project, ensuring this local treasure is around for many years, for locals and visitors to appreciate as a part of our incredible history and culture.